Springston said in an email that IU's process does not use terms such as "guilty" and "not guilty" because it is not akin to a criminal court. Rather, Title IX investigation reports involving faculty are sent to Pavalko, who issues decisions and sanctions.
Springston and Pavalko declined to comment on specific cases, citing privacy laws.
"I want to stress that IU takes all reports of sexual harassment, sexual misconduct, or discrimination of any kind very seriously," Pavalko said in an email.
The words Hogan messaged during the Zoom call caused graduate student Jamie Anderson to process that she might have been sexually harassed by McGibbon the night before.
"I think if we don't do something drastic now," Anderson said, "this program is going to be considered one of the most unsafe spaces to be for just about anyone."
Courtesy Photo
***
In 2018, McGibbon cast Hogan, now 21, as the only undergraduate student in a controversial mainstage play he directed and gave the then-freshman individual attention that Hogan says left him traumatized.
He says McGibbon took him on a daytrip for lunch and a movie, invited him on an all-expenses paid trip to Greece, asked him to stay back alone at night after a cast readthrough at his house, told him he loved him, changed a scene in the show to expose Hogan's body, called him almost daily to chat about matters unrelated to the show and offered him alcohol underage, according to the Title IX investigation report and interviews with Hogan.
McGibbon asked Anderson just before 9 p.m. Aug. 26 to join a Zoom call, according to an email. Anderson said during the call he told her he wanted to meet regularly like that and told her he "wasn't trying to seduce" her.
Students have accused McGibbon of repeatedly giving undue attention to new, young students; offering alcohol to underage students; texting, emailing and calling students late at night unrelated to their work together; and asking students to spend time with him individually, unrelated to their educational work.
Linda Pisano, chair of the theater department, declined to comment on specific allegations.
She sent the IDS a general statement saying in part that the department wants "all our students to have a learning environment in which they feel safe and encouraged."
The lines between professor and student easily blur in theater. Acting demands openness and trust. Violating that trust can damage a student actor's academic success.
The role Hogan auditioned for in 2018 required vulnerability. The actor had to break down crying during auditions.
While McGibbon was Anderson's directing instructor in fall 2019, she says she confided in him about her history with sexual violence and PTSD.
Hogan and Anderson said McGibbon's actions and IU's response caused their mental health to severely decline. The potential to run into McGibbon made them feel unsafe attending certain classes and shows. Hogan said he has seriously considered leaving IU.
McGibbon's comments on the Zoom call with Anderson worsened her post-traumatic stress disorder symptoms, she said. Hogan said he's suffered from sleep paralysis and anxiety since he reported his allegations against McGibbon.
Asked how students can feel safe when a professor found to have sexually harassed a student can still teach, Springston said in an email that her office works with campus and department leaders to "take appropriate preventive measures when responding to reports and conducting formal investigations."
"IU definitely wants students to feel safe and supported," Springston said.
McGibbon has taught at IU since 1996. He makes the fourth highest salary in his department.
| Name | Position | 2020–21 Salary |
| --- | --- | --- |
| Jonathan R. Michaelsen | Professor, director of graduate studies | $129,206 |
| Linda Pisano | Department chair | $94,719 |
| Elizabeth Limons Shea | Contemporary dance program director | $89,775 |
| Murray McGibbon | Associate professor | $78,079 |
SOURCE: Office of the University Controller
Opinions of McGibbon in the department are mixed, current and former students said. Two IU alumnae said McGibbon taught them more than any other instructor because of his straightforward coaching style.
Students said rumors about McGibbon began in 2014.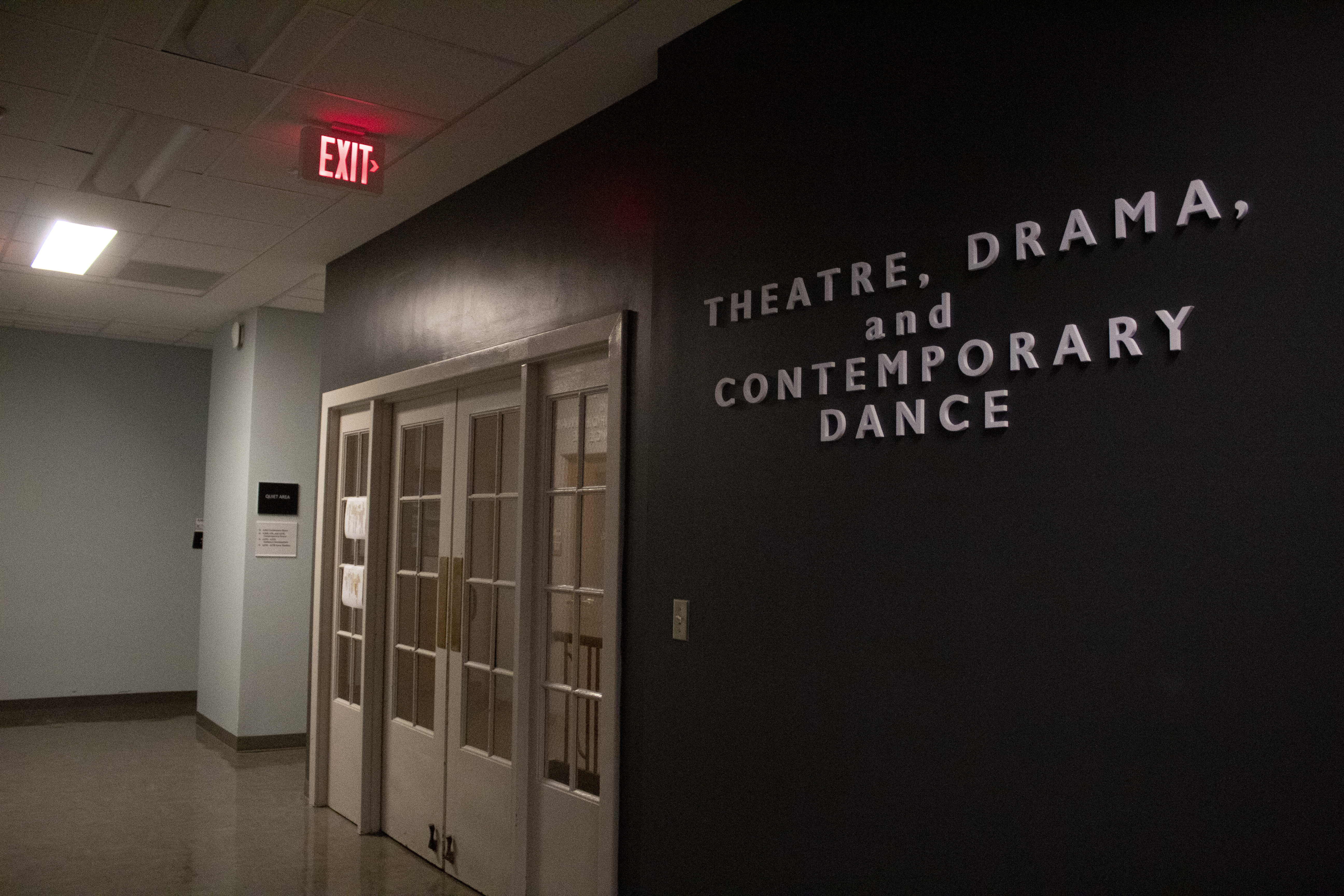 Former students said McGibbon's behavior has made students uncomfortable since at least 2008.
McGibbon allegedly requested undergraduate women, including freshmen, attend auditions in bikinis in 2008, 2014 and 2016. Two women said he took photographs in 2014 and 2016.
Two theater staff members with professional experience said no one should ever be asked to remove clothing for auditions and called McGibbon's alleged requests unacceptable.
During 2018 theater auditions, the week before classes started, Hogan tried out for a show McGibbon was directing. Hogan hadn't declared a major yet. He wasn't aware of his rights as a student actor. The department has general audition guidelines but does not have specific written policies explaining unacceptable types of interactions between directors like McGibbon and students.
McGibbon called Hogan into his office during the audition week and said he needed to learn more about the freshman's personal life before deciding whether to cast him, Hogan said.